HÄLSINGEHAMBON 8 JULI 2023
The Hälsinge Hambo will be starting on a field in Hårga and finishing with an impressive final evening at Stenegård. Hambo music will be played throughout the day and the dance-lap in Bollnäs and Arbrå will be danced close to the Ljusnan River with the possibility for a cool-off dip.
Couples will dance in rings on varied surfaces (fields and outdoor dance floor).  Each phase is about eight minutes long.  Couples under 15 years of age dance in the same groups as adults but a prize will be given to the best youth couple.
If you are under 15 or 55 or older and feel that four minutes of dance is challenging enough, it is possible to register in the Junior or the Senior category.
Registration is per couple.  A couple consists of a person who dances the cavalier's steps and a person who dances the lady's steps. The number of dancers is limited to 200 couples so be sure ti register promptly.
When you dance the Hälsinge hambo you are expected to wear a folk costume.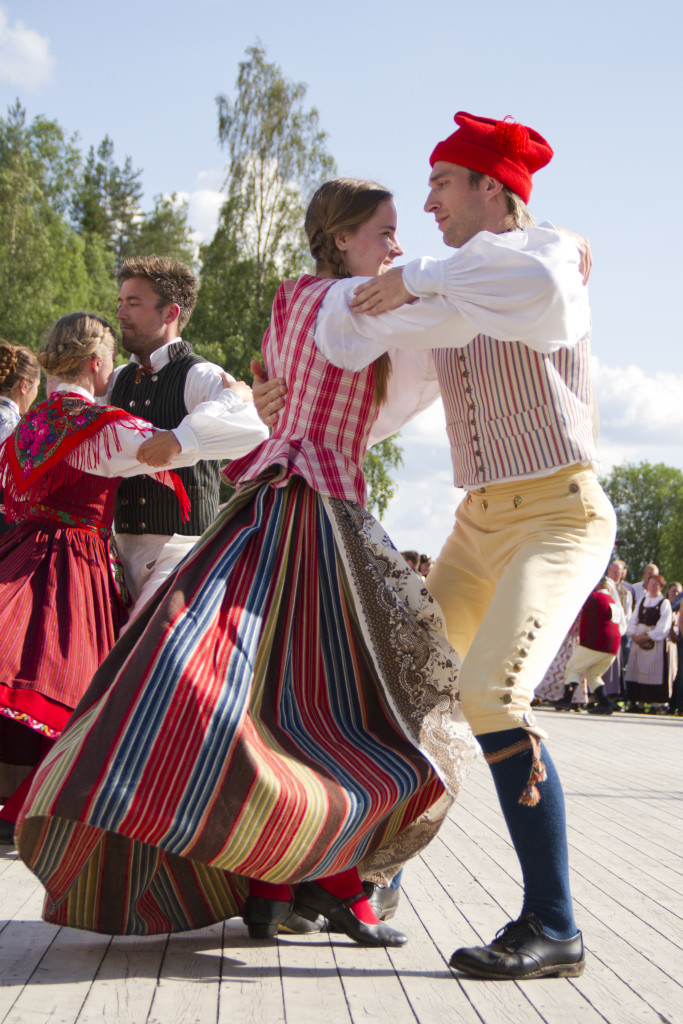 It is possible to get help with a hambo course.>>
Welcome to Hälsingland in Sweden and the Hälsingehambo!